Mercy For Animals is delighted to announce the 2021 grantees of The People's Fund! In 2021, 13 grantees were awarded a total of $210,000.
The People's Fund was established in October 2020 as a pilot grant program to address racial inequity in funding to support mission-aligned advocates and organizations. Ten of the recipients from 2020 were also awarded grants in 2021, a testament to the growing impact of the original grantees' work. Mercy For Animals chief of staff Jamie Berger stated:
Mercy For Animals is honored to support the incredible work of the organizations and advocates leading our movement in creating a world where animals and people are respected, protected, and free. Racial inequity in funding is a major problem in the nonprofit sector, and our movement is not immune. I hope this program inspires other historically white-led nonprofits and funding organizations to join us in putting our money and actions where our mouths are by embedding racial equity into our programs, practices, and partnerships.
In 2021, Mercy For Animals more than doubled the average amount awarded to grantees, increasing the total awarded by nearly $100,000. Meet our 13 amazing recipients, and learn more about their incredible work:
Akisha Townsend Eaton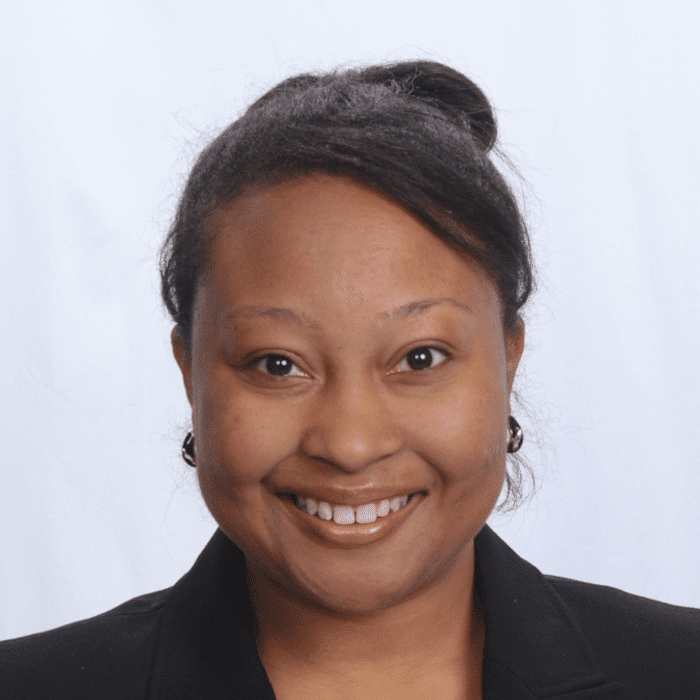 As an attorney, Akisha Townsend Eaton works to support the interests of farmed animals and people affected by industrial animal agriculture. After receiving a People's Fund grant in 2020, Akisha spearheaded successful efforts to leverage local codes to prevent harmful meat-processing facilities from operating and to facilitate the construction and incentivization of innovative, sustainable, and community-oriented plant-based manufacturers, such as Louisville Vegan Jerky. She developed a database of proposed facilities across the country and advised on the People's Guide to Planning Toolkit, which her municipality republished for distribution to its more than 130,000 residents.
Veggie Mijas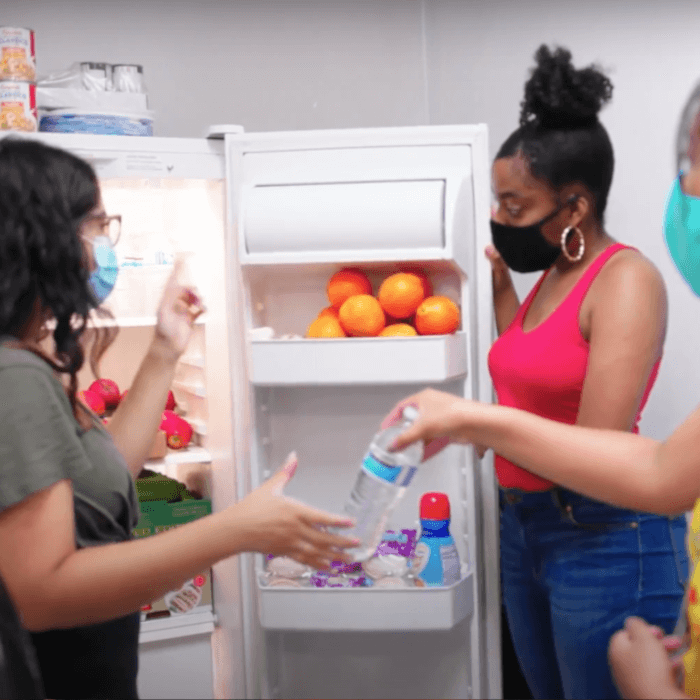 Veggie Mijas is an incredible organization leading food revolutions throughout the United States by advancing food and environmental justice and making plant-based eating accessible to those of marginalized identities. Amy Quichiz created the organization in order to share resources and create community with women of color and trans and gender-nonconforming folks of color who are interested in a plant-based lifestyle.
Afro-Vegan Society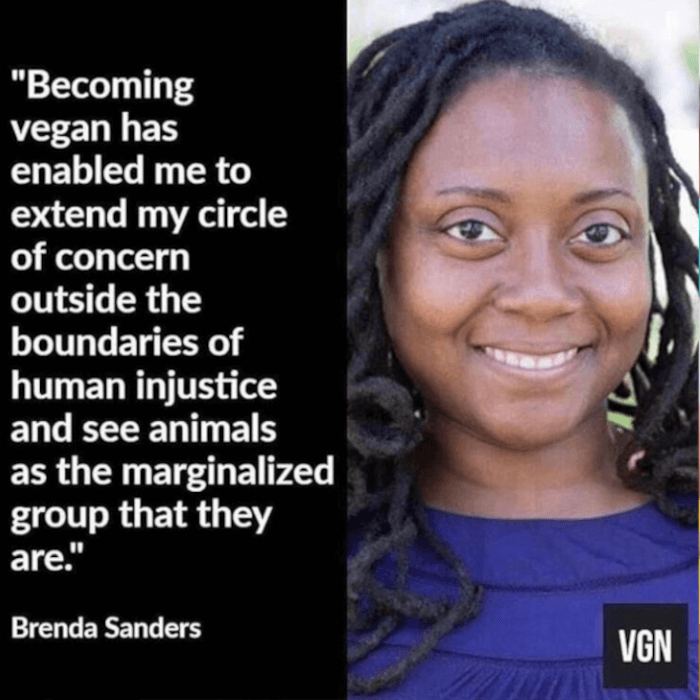 Afro-Vegan Society provides education and resources to help people in marginalized communities eat more plant-based foods. Thanks to their 2020 People's Fund grant, Afro-Vegan Society was able to reach more people with their programming than ever before! Under the brilliant leadership of Brenda Sanders, the organization is committed to expanding their reach exponentially through virtual classes, workshops, and other events.
The Black Women's Healing Haven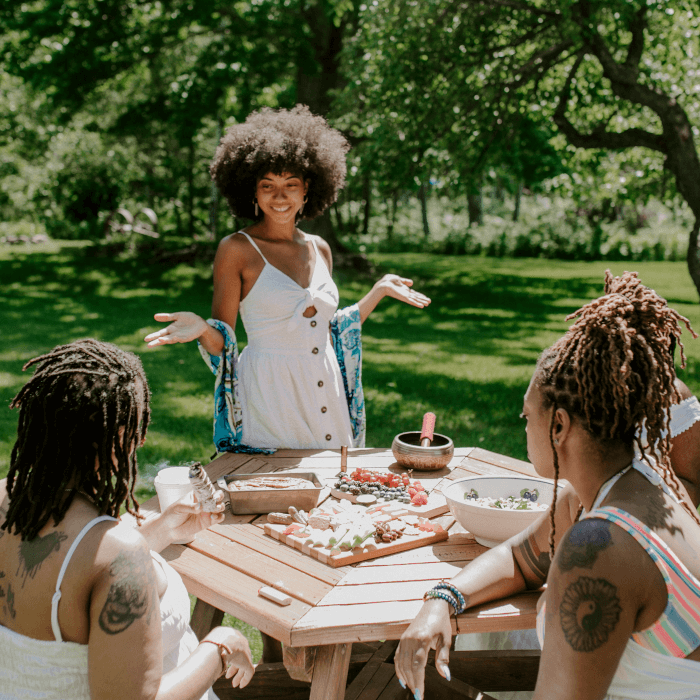 Through her project, The Black Women's Healing Haven (BWHH), Brialle Ringer supports Black women transitioning to veganism through free workshops on nutrition, meditation, mindful movement, and more. In 2021, BWHH empowered over 200 Black women with information and resources to thrive in health and wholeness. In 2022, Brialle will continue to offer transformational programming free of charge to support Black women eating vegan and healing holistically.
APEX Advocacy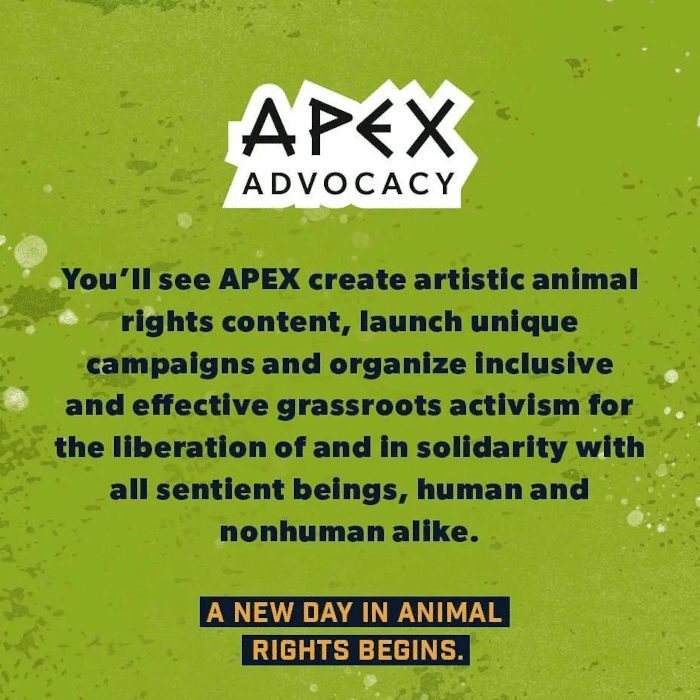 A new organization led by Christopher "Soul" Eubanks, APEX Advocacy works to get more BIPOC individuals involved in the animal protection movement and to highlight inspiring Black vegans. The organization also seeks to draw parallels between the oppression of animals and the oppression of marginalized communities. In 2021, APEX launched a new initiative, Black Vegan Everything, to showcase the full spectrum of veganism among people of the African diaspora.
Black Women Farmers of LA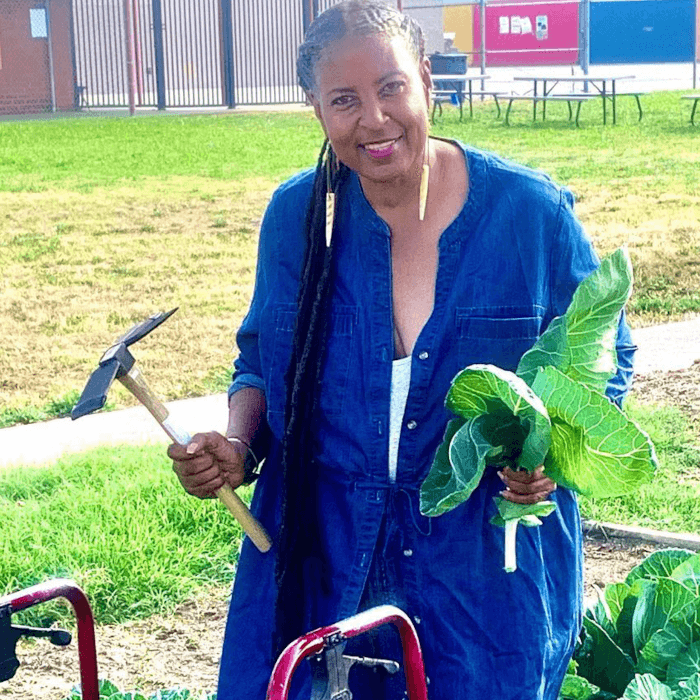 Black Women Farmers of LA, led by Doreen Haywood, works to provide healthy plant-based food options to those who live in communities where accessing fresh organic produce is difficult. With their "feet, hands, and heart simultaneously in the ground and in the most marginalized communities," Black Women Farmers of LA will work year-round in partnership with the LA chapter of Jack and Jill of America to teach young people agricultural skills and educate community members about how our food choices affect the health of the planet and all sentient beings.
Chilis on Wheels and Vegan Activist Alliance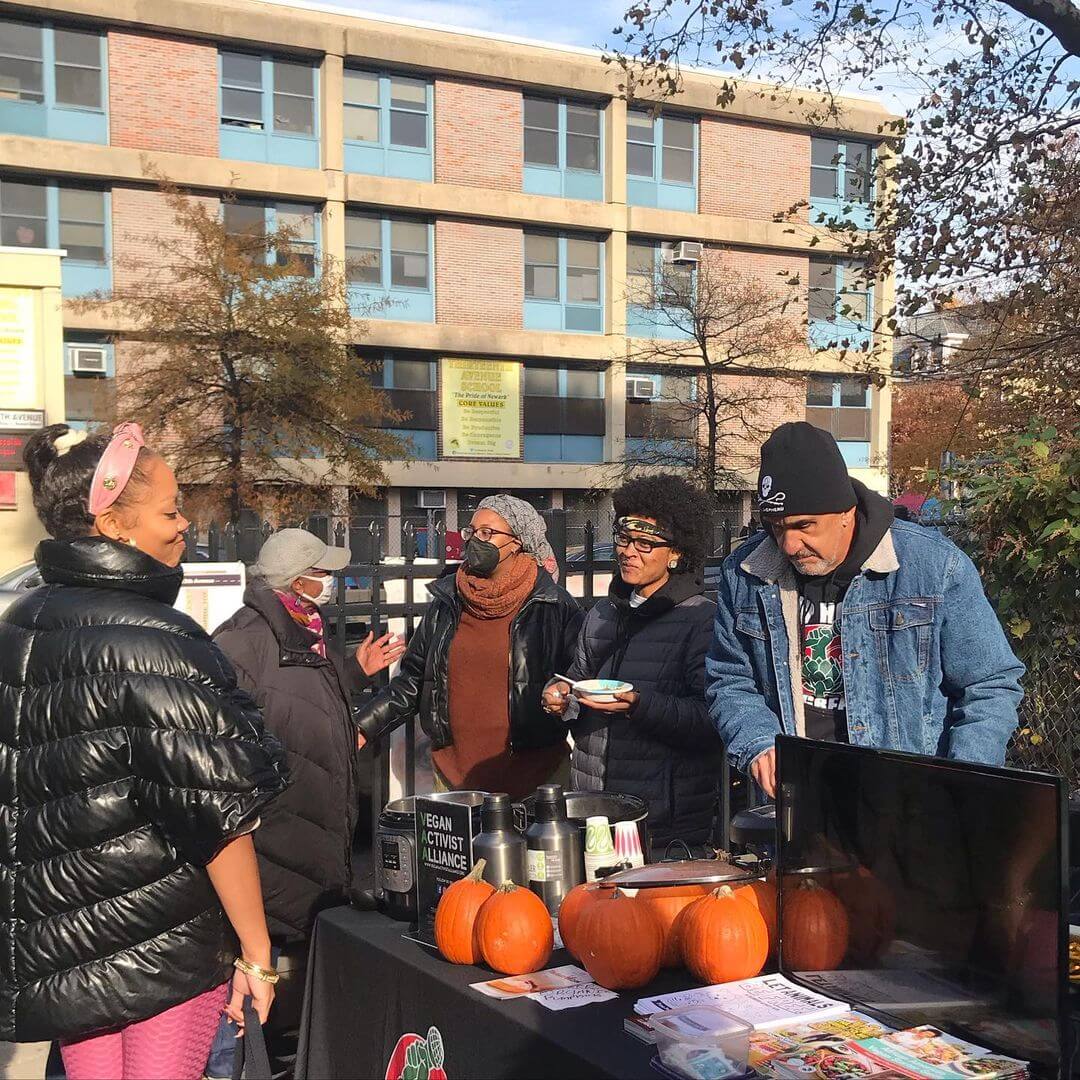 A grant from The People's Fund will help support Eloísa Trinidad's two incredible organizations, Chilis on Wheels and Vegan Activist Alliance. Funds will be used to support community members choosing veganism; expand access to plant-based food; provide education on nutrition, veganism, and advocacy; offer healing spaces and mental health care to activists; execute outreach actions; offer programming for activists on topics ranging from political education to how "isms" affect liberation work; and much more!
Hip Hop is Green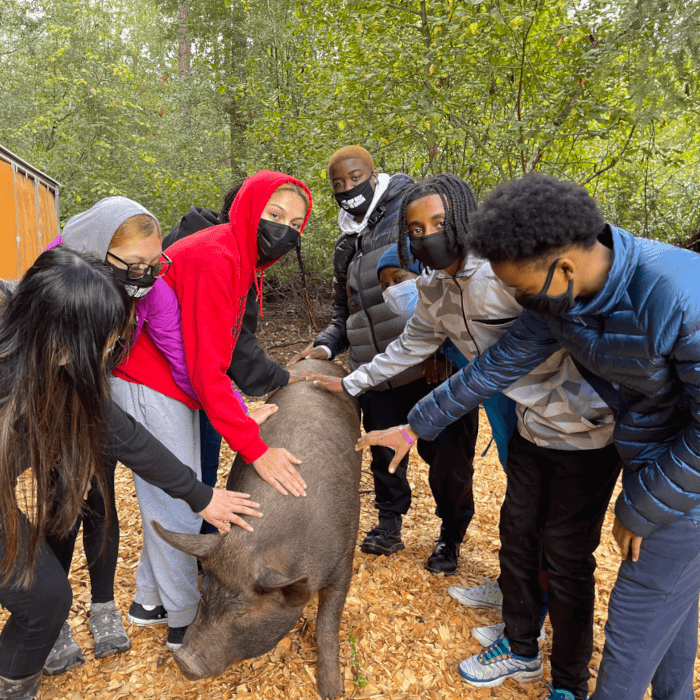 Founded by Keith Tucker, Hip Hop is Green has many initiatives aimed at creating healthy plant-based communities, including building an innovative urban farm and community space! Their Youth Excellence Program provides a climate-change curriculum involving active discourse, documentary film screenings, field trips, panel discussions, and more.
The Cypher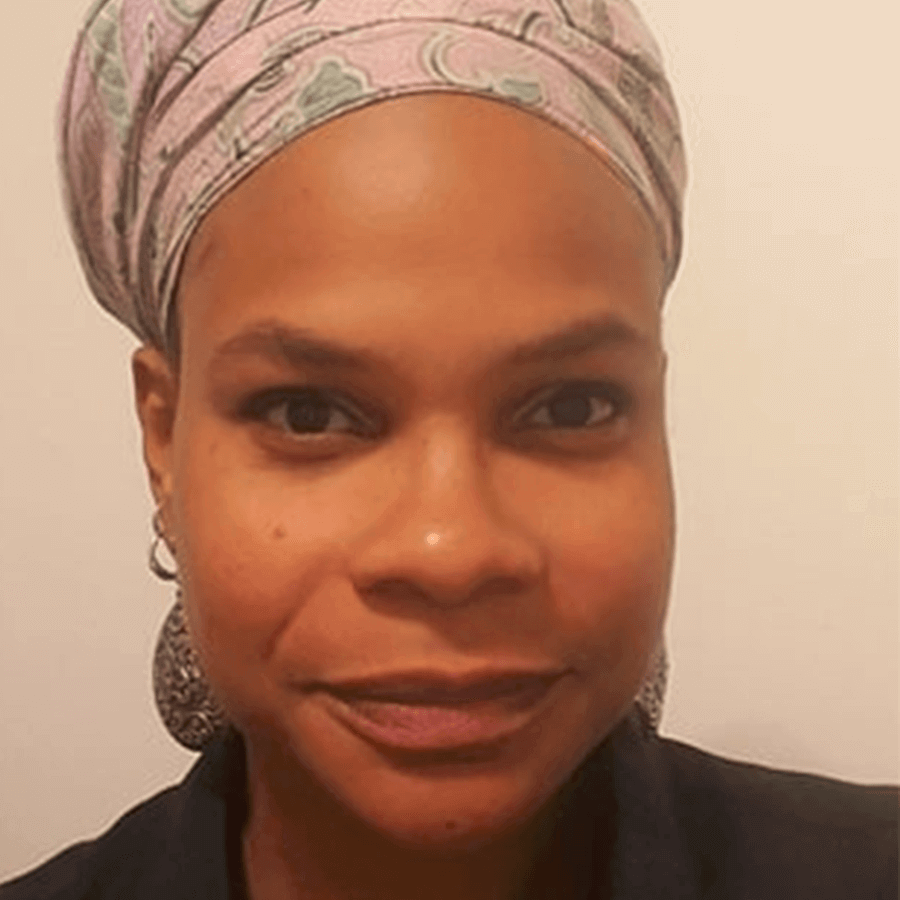 Through The Cypher, activist LoriKim Alexander works to create "generous, joyful" vegan space for trans and queer Black femmes. LoriKim has dedicated her life to working for social and environmental justice, specifically organizing around justice for LGBTQIA+ Black, Indigenous, and global majority communities and all marginalized beings.
Black Veg Society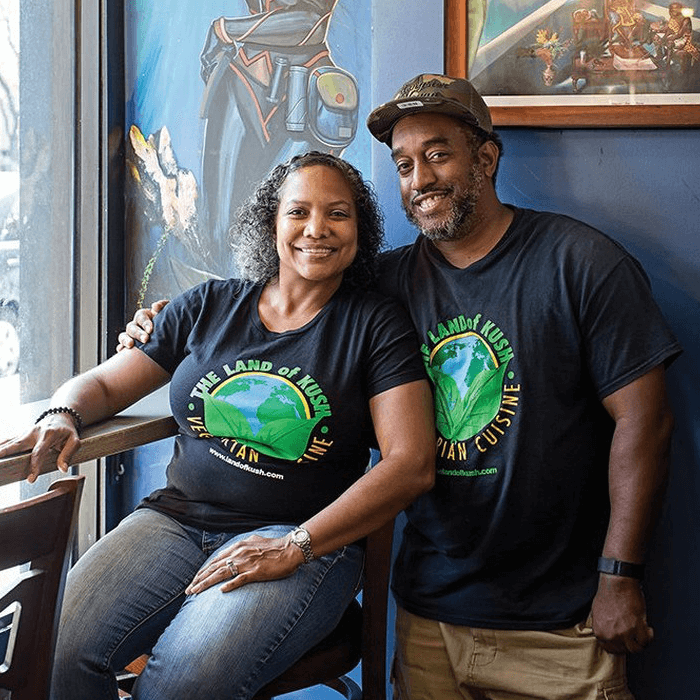 Naijha Wright-Brown's organization—Black Veg Society—is on a mission to "educate the public, particularly BIPOC communities, on the benefits of veganism" and help communities access healthy, sustainable foods. Support from The People's Fund will help the Black Veg Society with operating costs, events, programming, and more—including a plant-based challenge.
SÜPRSEED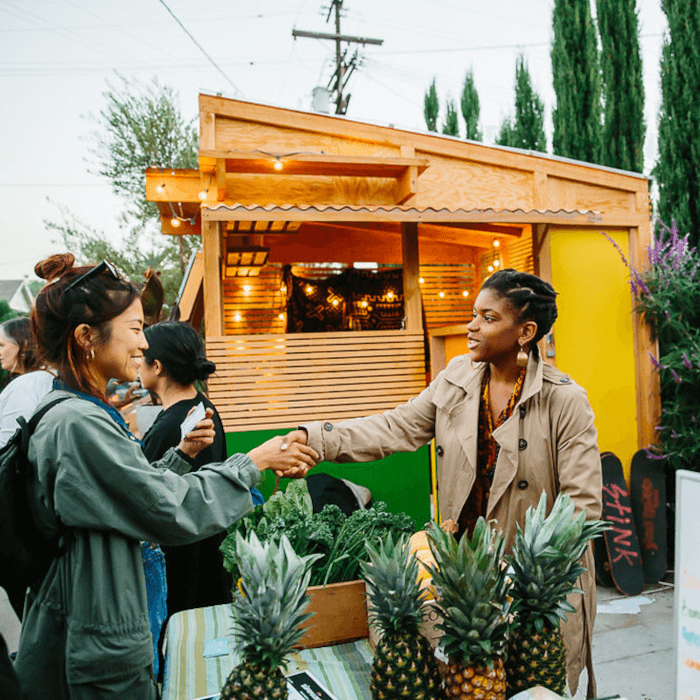 SÜPRSEED seeks to "eradicate health injustice" in LA by providing affordable access to healthy plant-based foods, supporting personal health, and more. Led by Olympia Auset, SÜPRSEED has donated more than 100,000 pounds of organic produce since it was founded. The organization's ambitious goal is eliminating food deserts in America's major cities by 2040.
Black VegFest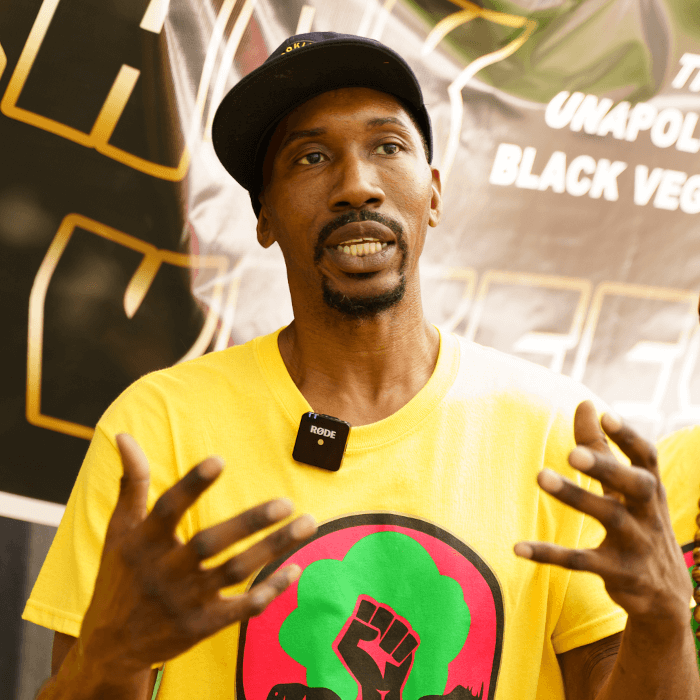 Black VegFest works to reduce the exploitation of farmed animals while addressing the liberation of Black communities and expressing solidarity with all BIPOC groups. With leadership from Omowale Adewale, the organization focuses on a variety of issues—speciesism, racism, sexism, homophobia, transphobia, xenophobia, ableism, ageism, and more.
10 Million Black Vegan Women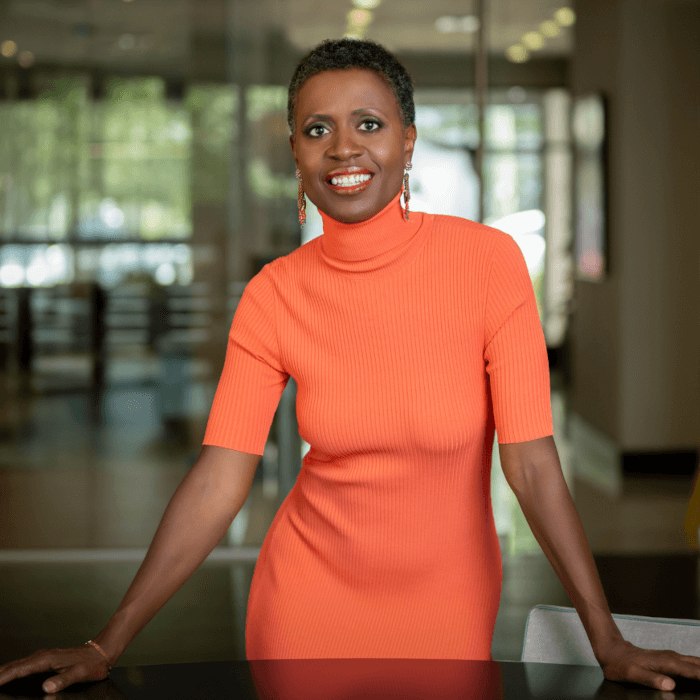 After achieving incredible success through her 10,000 Black Vegan Women program, Tracye McQuirter is aiming even higher with 10 Million Black Vegan Women. The program aims to assist a million Black women in going vegan each year for the next 10 years, creating healthier lives for generations to come.
Mercy For Animals is honored to support the efforts of these incredible activists and organizations. If you or someone you know is interested in applying for a grant through The People's Fund, please stay tuned for updates by signing up for our newsletter, checking The People's Fund website, and following Mercy For Animals on Instagram, Facebook, and Twitter.